Silver Lining
28-May-2021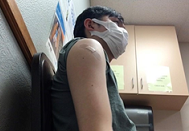 滞在者に公平にコロナワクチン接種を実施しているアメリカ。
アリゾナ出張メンバーも2回目の接種が完了しました。安心を得た後は初めての遠出へ。
While majority of people in Japan still do not have access to Covid-19 vaccinations, our engineers in Arizona had the privilege to get two dose shots already, which brought them immense relief along with a short fever.  Finally ready to savor the outside world.
アメリカ最強のパワースポット セドナは大迫力の絶景!ボルテックスから得た「活力」と「癒し」をTKAヘルメットにたっぷり注入し、日本のメンバーに持ち帰ります。
The spiritual beauty of Sedona vortexes sure was overwhelming!
The powerful and healing energy was fully packed in TKA helmet to be delivered to our team back in Japan.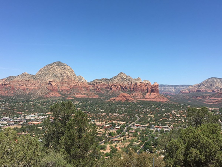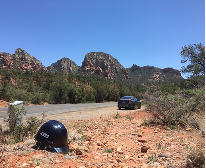 西部劇「OK牧場の決闘」の舞台となったTombstoneのカウボーイショー。
Also enjoyed cowboy action shooting in Tombstone,
famous western movie location "Gunfight at the O.K. Corral".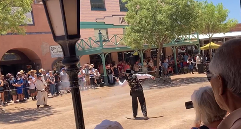 「OK牧場」といえば、ガッツ石松さんを思い出す方が多い日本ですが、実は自分と相手の満足度を表す心理用語。
By the way, did you know that "OK corral" is a psychology matrix to identify internal and external position in terms of satisfaction?
「私たちもお客様もみんな最高に満足」を目指して精進いたします。
Sometimes you're "OK"  but others might not, vice versa.
"I am OK, You are OK"
We always do our very best hoping "Both clients and we are happy"!
6/18  最高気温119℉(48℃)…脱炭素社会の実現が叫ばれるのも納得の気温です。
Found this unbelievable temperature today, 119℉. Seems like we have to make uncarbonized society come true before long.