スタッフブログ Staff Blog
16-Dec-2016
当社は新車開発のメンバーに選ばれ発表会に招待されました。新規プロジェクトの始まりです。
TKA is selected as body-in-white engineering partner for a new generation vehicle development. With great honor our representatives were invited to unveiling celebration as a start of another rough journey!!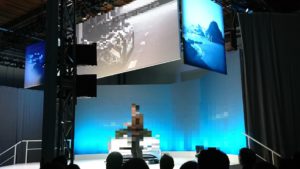 12-Dec-2016
当社メンバー出張先がたいへんな雪に見舞われました!飛行機のタイヤが雪に埋まり動けません・・が、除雪車の群れが滑走路をお掃除し、飛行機に向けて融雪シャワーがかけられ飛び立ちました。
TKA guys were stuck in rough weather in North America. De-icing truck helped us fly out to next destination almost on time despite deep snow on runway and air-craft.
01-Dec-2016
2001年11月に創業し、皆様に支えられて無事15周年を迎えることができました。
心より感謝申し上げます。
Many thanks to customers, partners and friends over the world TKA was pleased to announce 15th anniversary – borne on 6th November 2001! Red/white pair of cake buns handed out as mementos.