スタッフブログ Staff Blog
01-Jan-2021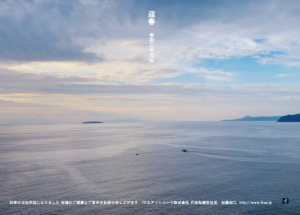 新春のお慶びを申し上げます。世の常識が激変した2020年、弊社も定期的な除菌・常時換気、そして密を避けた業務体制となりましたが本年も前向きに進んでまいります。
どうぞよろしくお願いいたします。
Season's Greetings from the entire TKA organization. We all wish you, your family, friends and colleagues the best in this 2021 year, and will be well prepared to welcome you in our clean office or at remote conference for proactive discussion at any time. Happy new year!!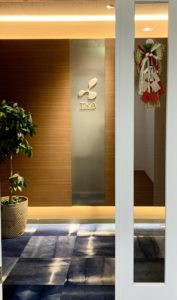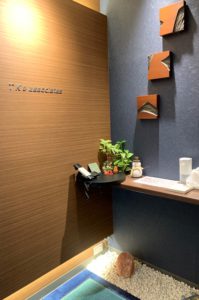 30-Nov-2020
コロナ自粛後、出社人数を制限しておりましたので、オンライン上ですが、久しぶりに社員全員集合いたしました。
出張メンバーはホテル自室から。在宅勤務メンバーは自宅から。出社メンバーはマスク会食。
During Thanksgiving week, team build party was held in open window conference room with a number of TKA members joined on line from residences and business travel locations abroad. Small joy to cope with CoViD19 new life.
20-Apr-2020
新型コロナの影響で閉館中の横浜アリーナが元気づけるメッセージを発していました。当社も分散勤務、輪番勤務、在宅勤務等を組み合わせたチャレンジ体制で収束を期します。
Yokohama Area is forced to close due to CoViD19 pandemic but sending us an encouraging message: We believe our future!
That's exactly correct. Our patience will certainly be paid off to find a safe way of being durable against this inivisible enemy. Stay safe, stay well and stay healthy.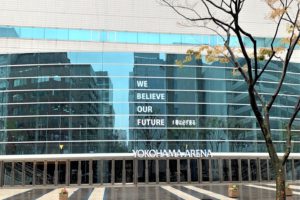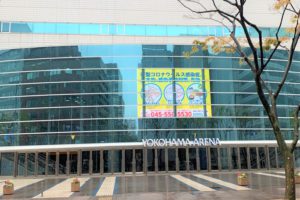 06-Jan-2020
あけましておめでとうございます。鎌倉のえびす祭りに献灯しました。
TKA is taking small part in a new year festival at an old temple to celebrate a commerce god named Ebisu.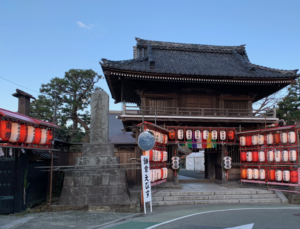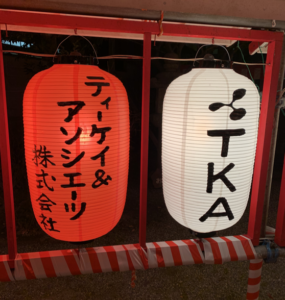 25-Nov-2019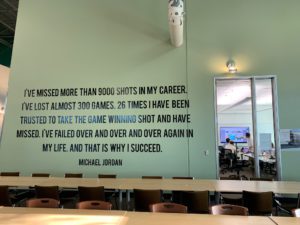 I've missed more than 9000 shots in my career. I've lost almost 300 games.
26 times I have been trusted to take the game winning shot and have missed.
I've failed over and over again in my life.
And that is why I succeed. MICHAEL JORDAN
取引先で出会った壁書き:失敗は成功の素!心にしみます。